Toddler Sleep: How to Help Them Fall & Stay Asleep
Toddler 101: Free 1-hour webinar led by Rosalee Lahaie Hera, Sleep Consultant and Founder of Baby Sleep Love
It's known that a well-rested toddler is happier and able to learn better about the world around them!
As a parent, you know how tricky getting these little ones to sleep can be, so how do we get them to fall asleep and stay asleep?
Have you ever wondered...
Why is it such a battle to get my child to bed every night?
How often should I let my toddler nap through the day?
My toddler is ready for a big kid bed.. how do I make the transition from the crib?
If so, this webinar is for you!
Your toddler is growing up so quickly and the sleep patterns you're used to may be changing drastically.
Rosalee will be going over some of the signs to watch for to help your toddler settle down for bed and before the grumpiness kicks in.
She'll also go over tips and tricks for getting your toddler back on track with their sleep patterns.
In this webinar you'll learn:
How to set up a peaceful and conducive sleep environment
How and when to shift or drop nap times
The exciting (and often dreaded) crib to bed transition process!
How this session works:
This is part of our Toddler 101 Series. Rosalee Lahaie Hera from Baby Sleep Love will join us on Zoom. She will teach you all about toddler how to get your toddler sleeping soundly through the night!
You'll have an opportunity to ask direct questions to Rosalee to get answers to all your questions about toddler sleep and bedtime!
Join with or without your toddler (we keep things casual!)
Moms of all stages will benefit from this session but the tips and techniques shown will be catered towards toddlers 2 years and older.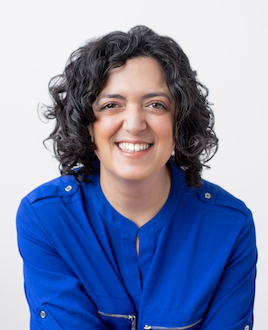 Meet Your Instructor
Rosalee Lahaie Hera, Sleep Consultant and Founder of Baby Sleep Love
As a mom, Rosalee has seen first-hand how much of a difference healthy sleep can make for a child and the entire family! After deep diving into sleep science after her first daughter, she was able to take steps to ensure her second would become an amazing sleeper so the whole family could rest easy.
Through the knowledge gained working in health policy and becoming a certified infant and toddler sleep consultant, Rosalee has helped thousands of families gain amazing, healthy sleep for their children and she can help you too- there is nothing she hasn't seen before!
She has been committed to working with tired parents to help them get their little ones the sleep they need through a gentle and science based approach.