The Ins-and-outs of Toddler Fitness and Mobility
Toddler 101: Free 1-hour webinar led by Clara Deering, General Manager & Preschool Gymnastics Instructor from Kidnasium.
Baby, we were born to run! Once your toddler has learned how to walk, there's no stopping them!
As they start moving around, they will continue to refine their skills and start to build more mobility! But is there anything to watch out for...
Have you ever wondered...
My toddler has way too much energy! How can I get them to use it all up?
What life skills will my toddler pick up through physical activity?
What are the best ways to support my child's mobility as they start hitting their mobility milestones?
If so, this webinar is for you!
Join in as we go through the ins-and-outs of fitness and mobility for your little one to keep them on their toes and on track to hit their milestones!
This webinar will give you all the information to help your child starting moving around with ease and refining these developments in their mobility as they grow!
In this webinar you'll learn:
Why gymnastics can be a useful tool for your little one's development!
How parents can encourage and create gym opportunities at own home!
Safety first- The possible risks for children in gymnastics to be aware of!
How this session works:
This is part of our Toddler 101 Series. Clara Deering from Kidnasium will join us over Zoom. She will talk to you all about movement and gymnastics in your little one!
You'll have an opportunity to ask direct questions to Clara to get answers to all your questions about toddler fitness and mobility.
Join with or without your toddler (we keep things casual!)
Moms of all stages will benefit from this session but the tips and techniques shown will be catered towards toddlers 2 years and older.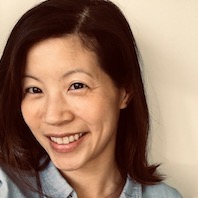 Meet Your Instructor
Clara Deering, Preschool Gymnastics Instructor from Kidnasium
Clara is a mother of 2, a primary school teacher for 13 years, Director of the Kinesthetic Learning Preschool and currently the General Manager of Kidnasium- children are her life!
She has spent her career exploring the physical, mental and emotional development of children and how we as parents and instructors can best facilitate a positive learning experience.
In recent years, she has focused on the incredible benefits of movement, particularly gymnastics, for young people's physical and mental positive growth.