Postpartum Nutrition: What do I need and how do I have time to get it?
Postpartum 101: Free 1-hour webinar led by registered holistic nutritionist Lia from Full Bloom Health
You've been working hard to keep the little one alive and if you're like many of us… you likely haven't had a chance to properly think about your own nutrition.
Have you ever thought...
I don't have time to put together fancy meals for myself right now
I don't even know what my body needs after having a baby
It seems hard to think about focusing on myself right now
If so, this webinar is for you!
Your body endured the marathon of pregnancy followed by the ultramarathon of birth… This takes a lot out of you! Despite having less time than ever before it is essential to get the proper nutrients you need to keep both you and your baby healthy.
But what are they?
In this webinar you'll learn:
What balancing your blood sugar is… and how to do it!
The foods you need to eat to ward off common postpartum health issues
Quick and easy snacks that you can make to give you all the nutrients you need in one fell swoop
How this session works:
This is part of our Postpartum 101 Series. Lia from Full Bloom Health will join us on Zoom. She will teach you all about postpartum nutrition and how to realistically apply it to your life right now.
You'll have an opportunity to ask direct questions to Lia to get answers to all your questions about postpartum nutrition.
Join with or without your baby (we keep things casual!)
Moms of all stages will benefit from this session but the techniques shown will be catered towards babies 0-14 months old.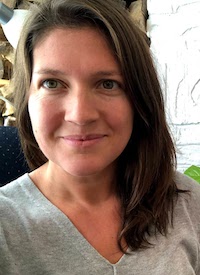 Meet Your Instructor
Lia, Registered holistic nutritionist from Full Bloom Health
As a mom of two, Lia is passionate about supporting other moms through the challenging first steps of motherhood. Lia is a registered holistic nutritionist, certified functional nutritionist, and yoga instructor specializing in pre and postnatal yoga.
"Eating the right food, taking supplements, and giving due consideration to lifestyle factors really do make a big difference when taking your first steps into motherhood. I'm here to support you in your journey."