The "Taboo" Side of Motherhood
Free 1-hour fire-side chat with special guest Amanda, podcast host of "Honest As A Mother" and Alli Therapist, Alison.
Instagram, movies, and sometimes even our closest friends sell us a "fairytale" version of new motherhood.
You know… the one where our nipples aren't cracked, our stomachs are smooth and we are more in love than ever before!
And then… reality sinks in and if you're anything like us you've felt some of these common parenting "taboos" creep up (with guilt)
Taboo #1: You can't say you fell in love with your baby in the first minute.
Taboo #2: You can't talk about how lonely having a baby can be
Taboo #3: You can't talk about your miscarriage.
Taboo #4: You can't say you feel unsure about being a mother
You are not alone. Parenting does bring joy, but it can also bring feelings of rage, overwhelm, loneliness, and even depression.
Join us to talk about the "taboo" side of motherhood.
We will uncover the common emotions, what they mean and why it's actually very normal to feel them!
Amanda, podcast host of "Honest As a Mother" lends her own experience with the taboos while Alison, Alli Psychotherapist and Postpartum Expert shares therapy tools, and validation to give us confidence as we journey through new motherhood.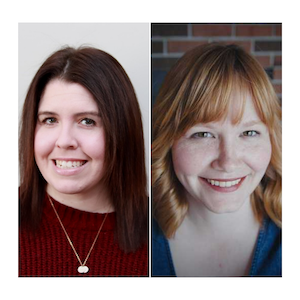 Meet Your Instructor
Amanda & Alison, "Honest As A Mother Podcast & Alli Therapist"
Amanda is a full-time working mom who's passionate about discussing the "taboo" topics of motherhood. Listen in on her podcast, "Honest as a Mother" as she opens up about her own feelings on what motherhood is really like.
Alison has been in practice as a therapist since 2013 and specializes in supporting parents postpartum. She holds credentials from Postpartum Support International and Canadian Perinatal Mental Health Trainings. She is a mother of three and understands the many challenges we face as new moms.