Making sense of postpartum hormonal changes.
Postpartum 101: Free 1-hour webinar led by Doula EeVon from Your Downtown Doula
After having a baby, no one takes the time to explain to you what is really happening with your hormones.
Have you ever wondered...
What is normal… and what's not with my hormones postpartum?
How will I know where my hormones are at and where they should be?
If there is a problem… How will I fix it? I don't have much additional time lately
If so, this webinar is for you!
And… What are hormones really anyway? Why should I focus on them?
This webinar will give you an understanding of the hormonal changes that have happened in your body postpartum and what they mean.
You'll gain an understanding of potential problems to look out for so that you will be prepared to seek medical intervention if they pop up!
In this webinar you'll learn:
How to tell if you have "mommy brain" or a more serious postpartum problem
Exhaustion: What to look out for - what normal and abnormal "new moms tiredness" feels like
Ways to keep your hormones balanced
How this session works:
This is part of our Postpartum 101 Series. EeVon Ling from Your Downtown Doula will join us on Zoom. She will teach you all about postpartum hormones and what to look out for.
You'll have an opportunity to ask direct questions to EeVon to get answers to all your questions about postpartum hormones.
Join with or without your baby (we keep things casual!)
Moms of all stages will benefit from this session but the techniques shown will be catered towards babies 0-14 months old.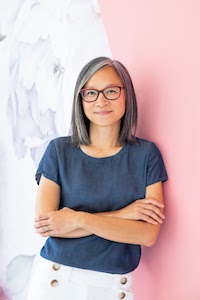 Meet Your Instructor
EeVon Ling, Doula from Your Downtown Doula
As a naturopathic doctor and Birth Doula at Your Downtown Doula, EeVon specializes in supporting postpartum moms.
It is her job to put your health first — assuring you of what is normal and assessing and screening for what might not be normal and what requires treatment.
She recognizes the importance of hormones postpartum and what having them in balance means. She screens new moms for adrenal, thyroid and other possible hormone imbalances.