Top Myths & FAQs about Breastfeeding
Postpartum 101: Free 1-hour webinar led by International Board Certified Lactation Consultant (IBCLC) Angela from Nutmeg Consulting
Have you ever wondered...
Are sore nipples normal?
My sister is breastfeeding with ease… why is my experience not the same?
How can I wean my baby when I get back to work?
Where should I start for combo feeding? (bottle feeding and pumping)
If so, this webinar is for you!
Angela from Nutmeg Consulting has heard (and answered!) them all. Get ready to have the top myths around breastfeeding/chestfeeding… debunked!
In this webinar you'll learn:
If breastfeeding is a "natural" process, why is it so hard for me?
When is the right time to start weaning?
What will returning to work look like for breastfeeding/chestfeeding?
How this session works:
This is part of our Postpartum 101 Series. Angela from Nutmeg Consulting will join us on Zoom. She will teach you all about breastfeeding/chestfeeding and what to look out for.
You'll have an opportunity to ask direct questions to Angela to get answers to all your questions about breastfeeding/chestfeeding.
Join with or without your baby (we keep things casual!)
Moms of all stages will benefit from this session but the techniques shown will be catered towards babies 0-14 months old.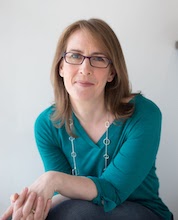 Meet Your Instructor
Angela Grant Buechner, International Board Certified Lactation Consultant (IBCLC) from Nutmeg Consulting
Angela Grant Buechner is the founder of Nutmeg Consulting and helps exhausted postpartum moms find their footing when it comes to feeding their babies.
Angela is a International Board Certified Lactation Consultant (IBCLC) and Registered Nurse (RN) who provides expert, non-judgmental feeding support.
With thousands of hours of experience helping new parents learn to feed their babies - Angela can help answer any questions you have about breastfeeding journey from latching to weaning.