Get Your Baby to Sleep: The Effects of Little Sleep & Tips to Overcome It!
Postpartum 101: Free 1-hour webinar led by Sleep Consultant Christin from All In A Row
Have you ever wondered...
Unsure of where to start in creating a sleep routine?
Wanting your baby to sleep through the night… but it feels more like a pipe dream?
Wondering what advice to follow and what to ditch when it comes to your baby's sleep?
If so, this webinar is for you!
Your instructor, Christin has been in your shoes. She will share her experience with prolonged sleep deprivation, postpartum depression and how it all changed after just one night's sleep - and it will for you too!
You'll walk away from this webinar, with tips from a sleep consultant that will help you develop a sleep routine for your little one.
In this webinar you'll learn:
What you can do to promote positive sleep behaviour in your child
How exactly lack of sleep affects you and your baby in the short and long term
What sleep milestones to look out for
How this session works:
This is part of our Postpartum 101 Series. Christin Stephan from All In a Row Sleep will join us over Zoom.
She will share sleep tips, tricks and stories with the group. You'll have an opportunity to ask direct questions to Christin to answer any sleep questions you may have during the session.
Join with or without your baby (we keep things casual!)
Moms of all stages will benefit from this session but the techniques shown will be catered towards babies 0-14 months old.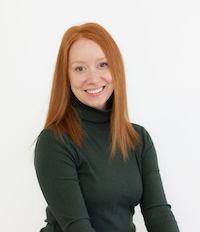 Meet Your Instructor
Christin Stephan, Sleep Consultant from All In A Row
Christin is a mom like you who has experienced sleep deprivation first hand and the havoc it can cause on your life as a new mom. When her son, Rowan was five months old his sleep habits changed significantly. He would not stay asleep for longer than an hour and would only fall back asleep with her help. She tried various techniques that continued to be unsuccessful.
With the right tools in just one night, everything changed! And it can for you too. Christin is now a trained sleep consultant with a mission to get your child's sleep back on track.