Doctor Tips: Help Your Baby Sleep and Poop BETTER
Postpartum 101: Free 1-hour webinar led by Chiropractor Dr. Tara from Advanced Vitality Family Health & Wellness Clinic
Have you ever wondered...
Are there any natural ways I can do to help my baby sleep better?
What can I do when my baby is constipated?
How can I prevent developmental delays in my baby?
If so, this webinar is for you!
Many spinal problems seen in adults later in life begin as early as birth. Even so-called "natural" birthing methods can stress an infant's spine and developing nervous system.
The resulting irritation to the nerve system caused by misalignment can be the cause of many newborn health complaints!
Some of these include: Colic, breathing problems, nursing difficulties, sleep disturbances and allergic reactions.
In this webinar you'll learn:
How your baby's brain drives milestone achievement - why timing and order is SO important and what you can do about it.
All about baby sleep, constipation and developmental delays. Your questions answered.
Tangible tips you can apply to help your baby's development!
How this session works:
This is part of our Postpartum 101 Series. Dr. Tara Sutton from Advanced Vitality Family Health & Wellness Clinic will join us over on Zoom.
Join with or without your baby (we keep things casual!)
Moms of all stages will benefit from this session but the techniques shown will be catered towards babies 0-14 months old.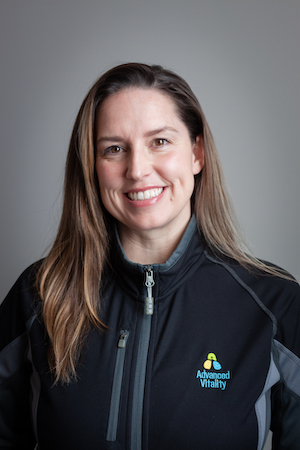 Meet Your Instructor
Dr. Tara Sutton, Chiropractor from Advanced Vitality Family Health & Wellness Clinic
Dr. Tara Sutton, Doctor of Chiropractic and Owner of Advanced Vitality Family Health & Wellness Clinic.
Dr. Tara Sutton is a Pediatric and Prenatal Chiropractor serving the Brampton, Mississauga and surrounding areas. Advanced Vitality is an all female team taking care of women through their pregnancies and beyond and helping babies thrive with a neurofunctional chiropractic approach.
As a mom to her twin daughters, Dr. Tara Sutton is dedicated to sharing her knowledge and passion to other mama's about the benefits of prenatal and pediatric chiropractic care so they don't have to stress and suffer through things that can be helped safely and naturally!