About
In many families, it's mom who's holding it all together (and dads in some families). When mom starts running out of gas and doesn't have anything left, it makes it nearly impossible to support her family or feel like herself.
That's why it's really important to learn how to refuel and recharge. You are as much of a priority as everyone else in your family, and you need to take care of yourself in order to take care of others. Therapy can help you get there.
I've been working with women and families for over 30 years. I describe my therapy style as eclectic, which means I use modalities and philosophies from various perspectives to provide unique support to each client. I use many mental health techniques, along with practical and real world tips which can be integrated in your busy day-to-day life. I believe we're the experts of our own situations and that having a safe space to be seen and heard is part of healing.
I'm passionate about supporting moms through the many ups and downs that arise during motherhood, like mom guilt, anxiety, postpartum depression, co-parenting and prenatal planning.
"Laidback, non-judgemental and approachable, Michelle understands firsthand the many benefits of having the right professional support."
Specialization
Personal healing & growth
Postpartum Anxiety and Depression
Couples Counselling
Prenatal Planning
Co-Parenting
Single parenting & Alternative families
Multi-generational families
LGBTQ
Education
Diploma Human Services Counselling George Brown College
Hons. B.A. Women's Studies University of Windsor
Master of Social Work Wilfred Laurier University
Additional Training
Anti-oppression & Anti-racism
Self-hypnosis
NLP
CBT
Mindfulness
Pre and Post-natal substance use
FASD
Group facilitation
Hospice and Palliative Care
Therapy Style
Using an eclectic mix of conventional and alternative therapies, Michelle's style is down-to-earth and collaborative, focusing on inner awareness, skill development and creating lasting, meaningful change. "When we change the way we look at things, the things we look at change." Dr. Wayne Dyer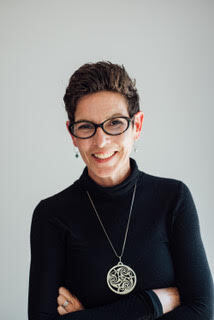 Michelle Winterburn
Therapist - MSW, RSW