About
There are many corridors and paths that we can take to get where we are going, yet often, we tend to choose those most familiar to us even if they are filled with snares, and leviathans. It can be difficult to navigate another way, so rather than reroute we simply anticipate and brace ourselves just to keep going. We are not meant to do it alone. Sometimes, we need someone to help redirect us and give us a map to open up new perspectives on the same problems. I am here to support your mental healing journey, offering strategies and an empathetic ear.
Finding my way to counselling was more like a meandering stroll than a direct and emphatic line. It was something that spoke to me throughout my life and first career. I was consistently involved in related fields as a volunteer in many capacities, mainly facilitation. When I began my reticent crossing into parenthood many little pinholes began to expose a cascade of fears and insights to me. Other mothers would open up about their personal experiences to this seemingly prosaic world. The universal need for support became clear to me. After that, all it took was some time and a pandemic.
My focus is mainly empirical modalities favouring Cognitive Behavior Therapy and Solution Focused Therapy. I take inspiration from the wisdom of Person Centered and Humanistic approaches and believe that it is incumbent upon me to be highly adaptable to suit my client's needs. I am a proponent for the power of laughter and humour as a therapeutic tool and bring my experience as a facilitator in a comedy for wellness program into the therapy space for those who are interested. I will work with you to find the approaches, tools, and practices that will optimize your psychological functioning and well-being.
Therapeutic Interest
Anxiety
Birth Trauma
Depression
Personal Healing & Growth
Postpartum Anxiety and Depression
Prenatal Anxiety and Depression
Self-Esteem
Women's Issues
Education
Masters in Counseling Psychotherapy
Therapeutic Style
Attachment-Based
Cognitive Behavioural Therapy (CBT)
Multicultural
Strength-Based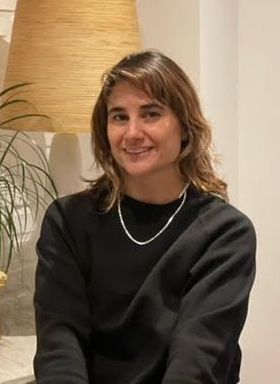 Tamara Junkin
She / Her
Resident Therapist - MA, RP Qualifying