About
A traumatic event or experience is anything that overwhelms your ability to cope with the situation. It is OK to feel your pain and emotional distress and, I believe in your innate ability to persevere.
I have gained extensive experience in trauma and crisis intervention work over the past five years. I have seen firsthand the impacts of the pandemic on clients and service providers alike. As a highly compassionate person, I believe that what brings you to therapy is not your failing or shortcomings, but the circumstances you have experienced.
Using a Trauma Informed lens, I focus on trust, empowerment, and collaboration. I hope to support you as you integrate traumatic experiences into your life. I look forward to working with you, identifying your goals in therapy, and constructing your story, and your hopes for the future.
Therapeutic Interest
Stress
Anxiety
Depression
Life Coaching
Life Transitions
Motivation
Self-Confidence
Mindfulness & Self-care
Personal Healing & Growth
Skills Development
Grief and loss
Ambiguous and Secondary losses
Trauma
Solution Focused
Crisis Intervention
Suicide intervention and hope building
Education
Bachelor of Social Work, University of Calgary
Master of Social Work with a certificate in Trauma Informed Care Student
Additional Training
Grief Therapy as Meaning Reconstruction: Creative Practices for Counselling the Bereaved
Suicide Intervention
Therapeutic Style
Client-Centred
Trauma Informed
Narrative
Solution Focused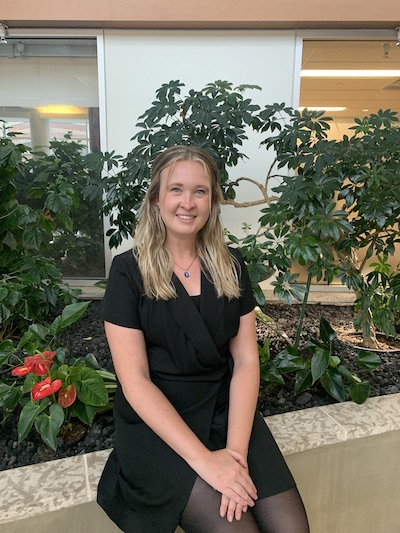 Natalia Clovechok
She / Her
Resident Therapist - RSW, MSW Qualifying