About
Life is not always easy and we all need support at times; reaching out isn't always easy either. You're not alone and I'm here to help.
My goal is to create a safe, positive therapeutic environment that allows you to explore the issues that are creating difficulty in your life right now and to support you in finding the solution that is right for you. I know the importance of providing a compassionate and non-judgemental space, so I invite you to share with me what will make this type of space the most helpful for you.
I step into therapy from a client-centered and strength-based approach while also using principles of cognitive behavioural therapy to explore the interactive relationship between clients' thoughts, behaviours, and feelings. Exploring these interactions can support us in identifying helpful and problematic patterns, which can help steer the pathway you're on in a more favourable direction.
If you're looking to explore yourself and the way you live your daily life, please don't hesitate to connect!
If requested, I am also willing to integrate the Christian faith perspective into your therapeutic process.
Therapeutic Interest
Stress
Anxiety
Depression
Life Coaching
Life Transitions
Motivation
Self-Confidence
Mindfulness & Self-care
Personal Healing & Growth
Skills Development
Emotional Regulation
Grief
Education
Bachelor in Social Work - MacEwan University
Master in Clinical Social Work (Qualifying) - University of Calgary
Additional Training
Mental Health First Aid
Applied Suicide Intervention Skills Training
Foundations in Human Systems Dynamics
Psychological Health and Safety Facilitator
Therapeutic Style
Client-Centred
Anti-Oppressive
Strength-Based
Cognitive Behavioural Therapy
Ecological Systems Theory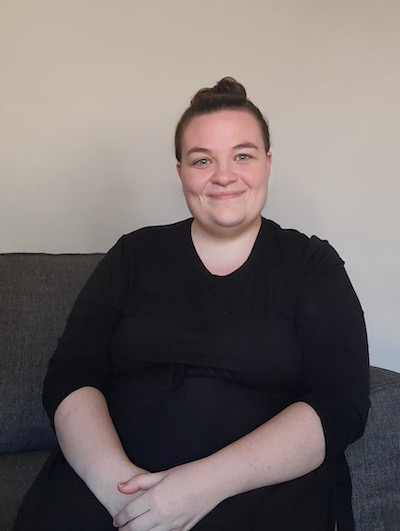 Laurie Hamm
She / Her
Resident Therapist - RSW, MSW Qualifying