About
Have you been feeling alone, unseen, & stuck?
We're made to believe that you had to face the rough bits of life by yourself, or felt the need to put your needs and desires aside? Perhaps that's how you survived! And maybe your survival mode is no longer serving you. Although life doesn't come equipped with perfect support systems, it does come with folks like me, who are genuinely ready to walk alongside you to increase mental wellness & joy in life.
As a bi-cultural, immigrant, queer mama, I am committed to cultural humility & I approach therapy with the idea that our multiple identities greatly impact our life experiences and mental wellbeing. By offering a warm, non-judgemental safe space, through a trauma-informed, intersectional, and flexible approach, I'm here to support you with your unique needs.
Together, we will work to target your concerns, uncover your strengths, and create strategies to live the life you value & deserve (even if you don't know what that looks like YET). I understand that finding a therapist you connect with & feel comfortable with is no easy task, so feel free to join me and always come as you are!
Therapeutic Interest
Parenting skill development
Life transitions
Self-esteem
stress
body-image
LGBTQ2IA+ Families
Sexuality
Birth trauma
Family dynamics
Pregancy anxiety and depression
Postpartum anxiety and depression
Bi-cultural identity
LGBTQ2IAS+ identity
Education
Master of Arts in Counselling Psychology
Bachelor of Arts (Honors) Psychology
Bachelor of Arts Sexuality and Gender Studies
Additional Training
Acceptance and Commitment Therapy Training
CBT Training
Dialectical Behavior Therapy Training
Therapeutic Style
Client-centered
Trauma-informed
Anti-oppressive & Anti-racist
Intersectional & culturally sensitive
Mindful/holistic
Integrative (CBT,DBT,ACT)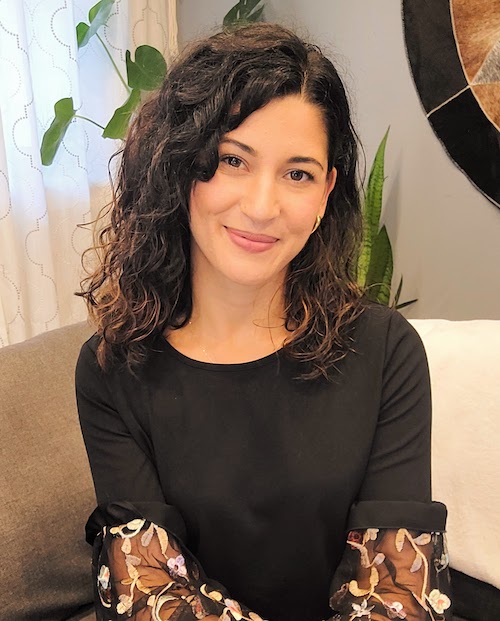 Jansu Edis
She / Her
Therapist - MA, RP (Q)