About
It is inevitable that throughout life, we will encounter situations that seem bigger than us. While I believe that each person is equipped to deal with life's hardships, sometimes we still need external guidance to help us get through. My aim is to provide you with this safe space for support and openness.
Coming from a trauma-informed, spiritually-informed, and social-justice-oriented lens, my utmost priority is your comfort and healing whatever this may look like for you. I draw from several therapeutic methods within my practice, including cognitive-behavioural, mindfulness, and creativity-based to name a few. Above all, I value collaboration with individuals to help find the best support for your unique needs.
I want to help you reach your greatest potential and work through the challenges you have been facing in your day-to-day life. By providing a safe space to explore your feelings, we can work together to achieve this and so much more! If this sounds like a change you want to see in yourself, come talk to me!
Therapeutic Interest
Anxiety
Emotional regulation
Interpersonal relationships
Disordered eating
Self-esteem and body image
Obsessive-Compulsive Disorder
Education
Master of Arts in Theology, Specializing in Psychotherapy and Spiritual Care - Martin Luther College at Wilfrid Laurier University (in progress)
Undergraduate certificate in Human Psychology- Bishop's University
Bachelor of Education (with a minor in Psychology)- Bishop's University
Bachelor of Arts, Specializing in Elementary Education- Bishop's University
Collegial Diploma in Creative Arts- Champlain Lennoxville
Therapeutic Style
Client-Centred
Cognitive-Behavioural
Trauma-Informed
Mindfulness
Feminist
Narrative
Arts-based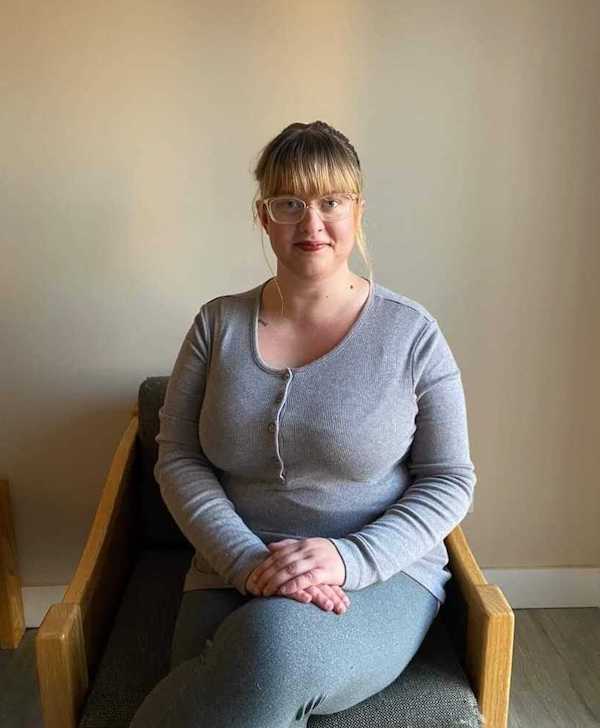 Cheryl O'Neill
She / Her
Resident Therapist - MA, Resident Therapist