About
I am here for you when life feels complicated, overwhelming, or hopeless. As a therapist, I strive to ensure that you feel supported enough to face what feels too big to face alone.
My journey to becoming a therapist happened alongside my transition into parenthood. It highlighted to me that what we need as adults is very similar to what we need as children. So often the work in therapy comes down to increasing our ability to process and express vast emotions, improving our communication, becoming more self-aware, setting our own boundaries and respecting others', and learning how to accept and navigate the limitations of reality. Through gentle and consistent work and reflection, you can achieve these goals.
My work is based on an integrative approach, which means we will use a variety of therapeutic styles depending on what feels most helpful and relevant. We will develop tools to help you be more functional in your daily life, while also exploring past experiences and internal narratives to address deeper-rooted pain points.
If you're feeling at a loss, I hope you'll reach out. Together, we can rediscover your sense of balance and vibrancy.
Therapeutic Interest
Anxiety
Depression
Self-Esteem
Life Transitions
Peer Relationships
Relationship Issues
Women's Issues
Marital and Premarital
Divorce
Family Conflict
Education
Master of Arts in Counselling Psychology
Bachelor of Arts in International Development Studies
Additional Training
200hr Yoga Teacher Training
200hrs Advanced Yoga Teacher Training
100hr Ayurveda and Yoga Wellness Training
Therapeutic Style
Client-centred
Mindful/holistic
Collaborative
Culturally responsive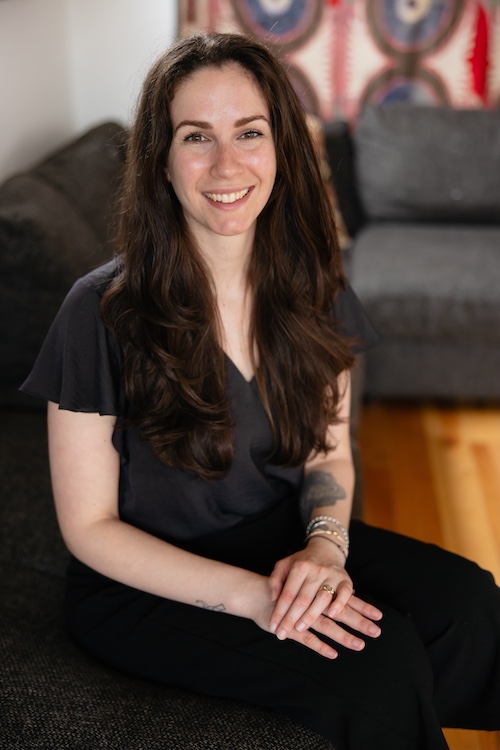 Asha Katz-Feinstein
She / Her
Therapist - MA, RP (Q)