About
Are you looking for an individualized approach to therapy that reflects your specific needs and personal circumstances? By prioritizing an integrative approach to therapy, you can easily benefit from the many tools each therapeutic method has to offer to meet your and attain your personal growth goals!
My approach to therapy incorporates elements of humanistic psychology. Here I help you recognise the capacity to make your own choices, create your own style of life and actualise yourself in your own way. My approach explores client-centered, strength-based, mindfulness and holistic methods.
The experiences in my life have not only inspired me to help others, but also made me aware of how difficult it is to access mental health services and resources. These experiences have made me a strong believer that mental health is overall health and that we should raise awareness, not instill stigma.
I am also a member of the LGBTQ2IA+ community. If you are looking for a non-judgmental and inclusive environment where you feel safe and accepted, come talk to me.
Je suis aussi disponible en français!
Therapeutic Interest
Anxiety
Depression
Self-Esteem
Self-Confidence
Mindfulness & Self-care
Personal Healing & Growth
Stress
Life Coaching
Life Transitions
Relationship Issues
Peer Relationships
Bipolar Disorder
Borderline Personality (BPD)
Career Guidance
Chronic Illness
Grief
Anger Management
Substance Use
Trauma and PTSD
Education
Master of Education Concentration in Counselling Psychology (Qualifying) – Université d'Ottawa (2023)
Honours Bachelor of Arts in Psychology with a minor in criminology– Université d'Ottawa
General Arts and Sciences: Social Sciences – La Cité
Additional Training
Mental Health First Aid
Prosci Certified Change Practitioner (Organizational Change Management)
Snoezelen (Multi-Sensory Environment) therapy
Therapeutic Style
Client-centred and strength-based
Harm reduction
Mindful/holistic
Motivational interviewing
Trauma-informed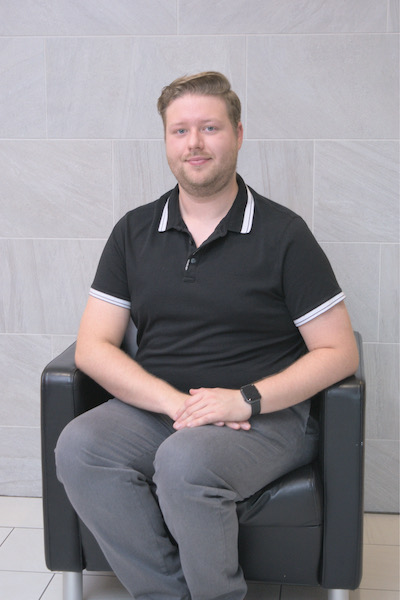 Anthony Girard
He / Him
Resident Therapist - MA, RP Qualifying