About
Grief and loss looks different for every parent; I am here to support you as you experience what can be an emotional roller coaster. In your therapy and parenthood journey, I hope you feel validated that your reactions are understandable as you integrate these life changing events or experiences into your new "normal".
Working in pediatric critical care for the last five years, I know the all-encompassing toll that loss can take. Loss looks different for each parent and family; it can be the loss of previous "normal", death, or change in relationship status. The initial loss often has impacts that can be felt across your identity as a parent. I vow to accept you where you are at in your healing and parenthood journey.
I approach therapy through a trauma informed lens, meaning that you cannot be separate from your experiences of grief and loss, and it may permeate into all areas of your being. I will tailor our time together with your unique experiences in mind, using various modalities to support you holistically. Your life may never look the same as prior to your loss, but I hope we can create a story together to aid in your healing journey.
I invite you to share with me what will make the therapeutic process the most helpful for you. If you're looking to strengthen your role as a parent and an individual, let's get in touch!
If requested, I am also willing to integrate the Christian faith perspective into the therapeutic process.
Therapeutic Interest
Stress
Anxiety
Depression
Life Coaching
Life Transitions
Motivation
Self-Confidence
Mindfulness & Self-care
Personal Healing & Growth
Skills Development
Grief and loss
Ambiguous and Secondary losses
Trauma
Solution Focused
Crisis Intervention
Suicide intervention and hope building
Education
Bachelor of Social Work, University of Calgary
Master of Social Work with a certificate in Trauma Informed Care Student
Additional Training
Grief Therapy as Meaning Reconstruction: Creative Practices for Counselling the Bereaved
Suicide Intervention
Therapeutic Style
Client-Centred
Trauma Informed
Narrative
Solution Focused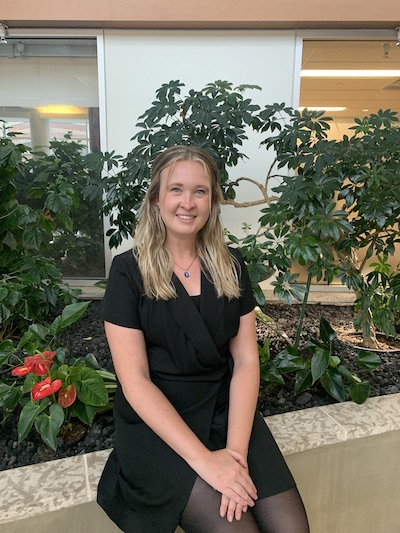 Natalia Clovechok
She / Her
Resident Therapist - RSW, MSW Qualifying