About
The transitions that come with life can be challenging to navigate and it's often scary to reach out for help, especially when you feel like it is your job to handle and work through these feelings on your own. I'm here to let you know that you are not alone.
Growing up in a non-traditional family dynamic, I can understand the complexities involved in the formation of a family unit, and I recognize the stigma that comes with mental health difficulties. Each family is unique, and together, using a strengths-based approach, we can identify skills to overcome the many obstacles involved in one's life and the transitions that come with it.
Through a compassionate, trauma-informed lens, I strive to help individuals, couples and families as they move through life's many changes. I invite you to start working with me to see how these changes can positively impact your life!
Therapeutic Interest
Motivation
Self-Confidence
Mindfulness & Self-care
Personal Healing & Growth
Skills Development
Anxiety
Depression
Adolescent & early adulthood mental health
Mood disorders (depression, anxiety, bipolar disorder)
Stress
CBT-based interventions
Gestalt approach
Life transitions
Body image
Somatic coping skills
Education
Master of Arts in Counselling Psychology (Qualifying)
Bachelor of Arts in Psychology (with Honours)
Therapeutic Style
Client-centred
Humanistic
Mindful/holistic
Experiential
Collaborative
Strengths-based
Trauma-informed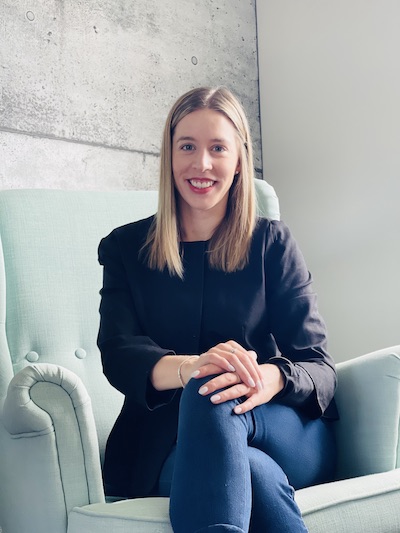 Andreann Gosselin
She / Her
Resident Therapist - MA, RP Qualifying